I hired a van yesterday, and taking my mate the human engine hoist (he's 6'7"), went on a road trip to buy my first ever Kawasaki in a long biking career, a 1974 Z1A unfinished project.
Having restored a few bikes over the years, I went into it with my eyes wide open, having used knowledgeable friends, Dave Marsden's book and the interweb to fully research the model, parts available and not, and even the vendor (he called me a cyber stalker)

500 miles later and all the bits and boxes are in my garage. On the way home I got an email from the DVLA to say the bike was now registered in my name!
The bike is an unfinished project, it was imported from the States and UK registered back in 1994. I don't know when the restoration project was started, but it never got finished, and was sold as is to the guy I bought it from. Some bits are missing (most noticeable being the pipes, I'll be joining the waiting list), some bits are incorrect but most of the parts I have are already restored, and what has been done is to a very high standard. It does have some of the unicorn poo bits, such as an OEM airbox and chain oil tank. The paint is a very nice job, by Spraypoint, the lines are painted not vinyl, and the candy sparkles in sunlight. The seat appears to be new. I have no paperwork for it, but the engine was alledgedly rebuilt by a BSB technician with new valves, rebore to first oversize, and uprated cam chain and tensioners. That said,
I'm
ex BSB (one time truck driver and parts man, Hodna Superbike) but no ace mechanic, the guy
could
have made the tea or handed out leaflets, and still called himself 'ex BSB'.
Some pics (this isn't all of it, don't worry, there are many boxes of bits)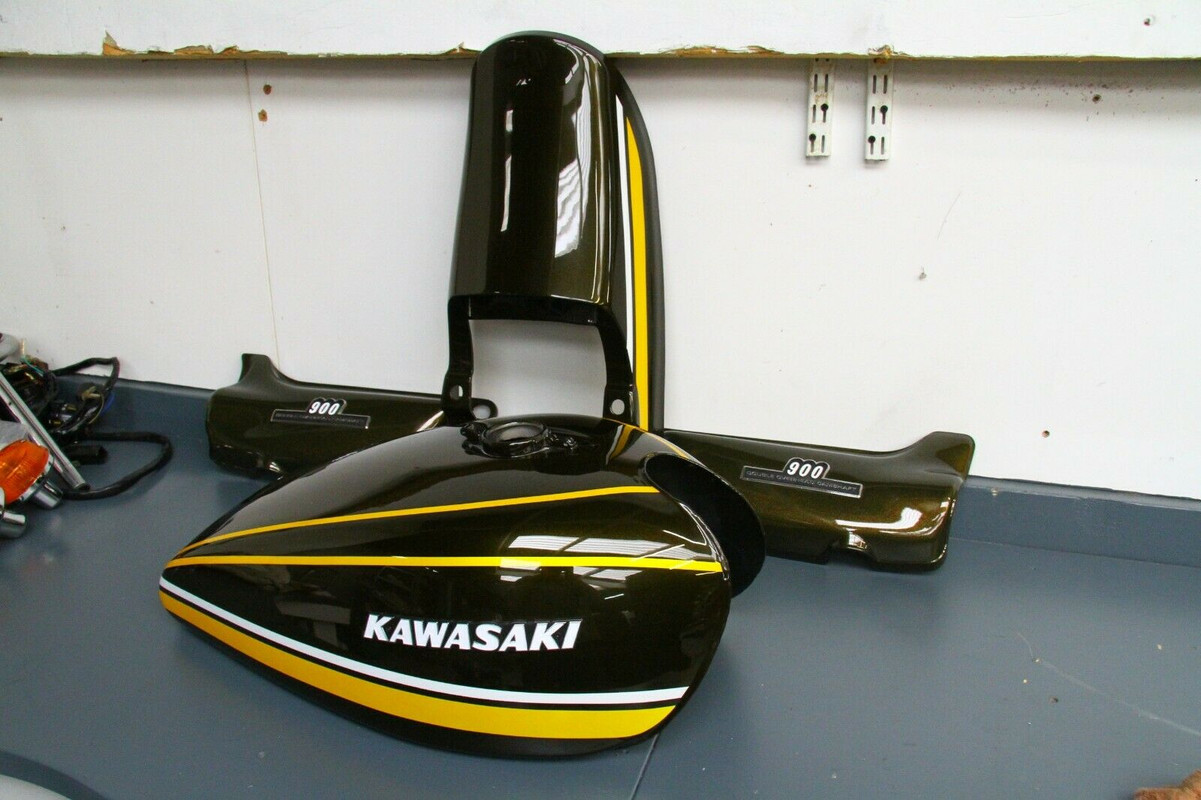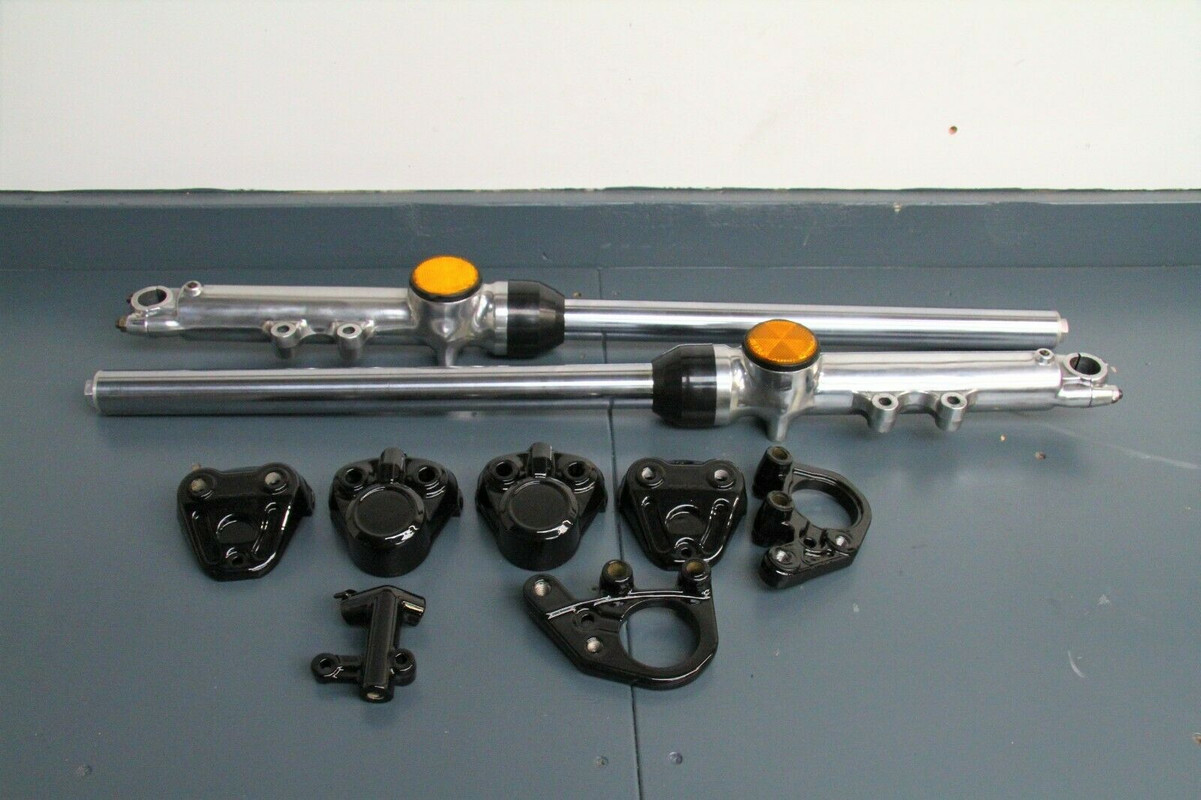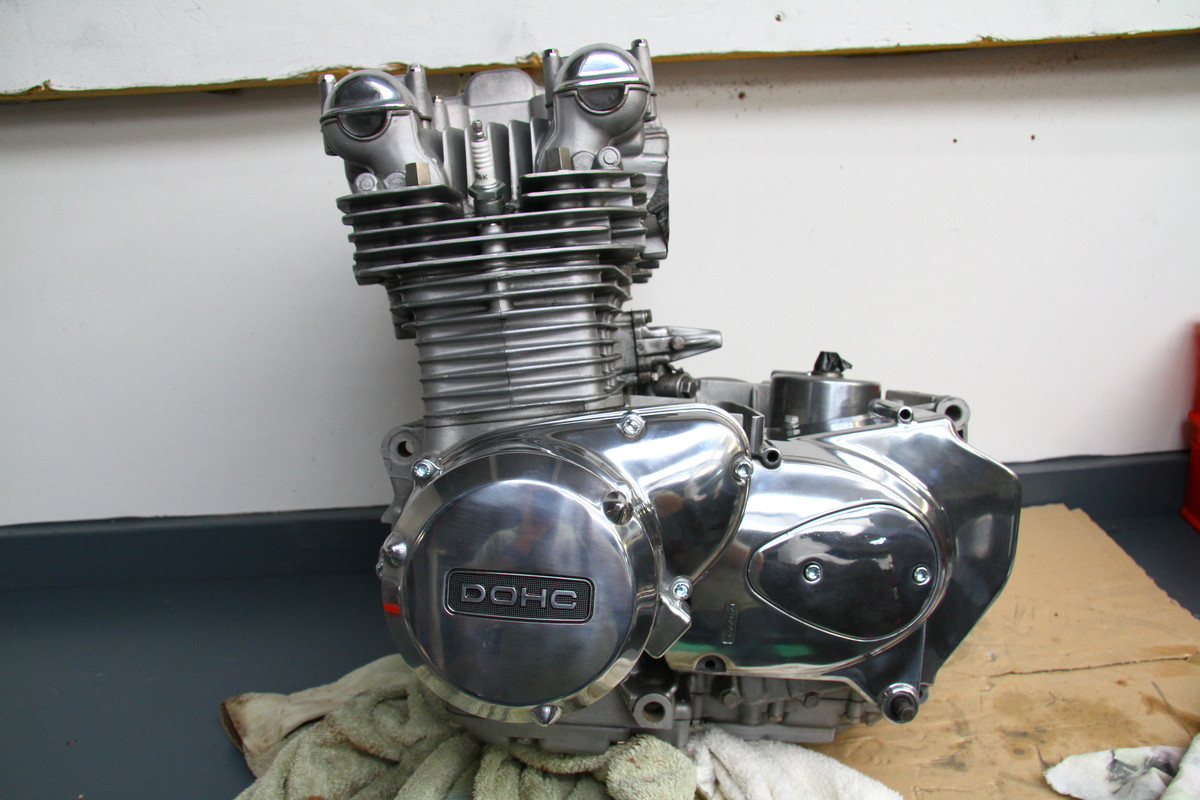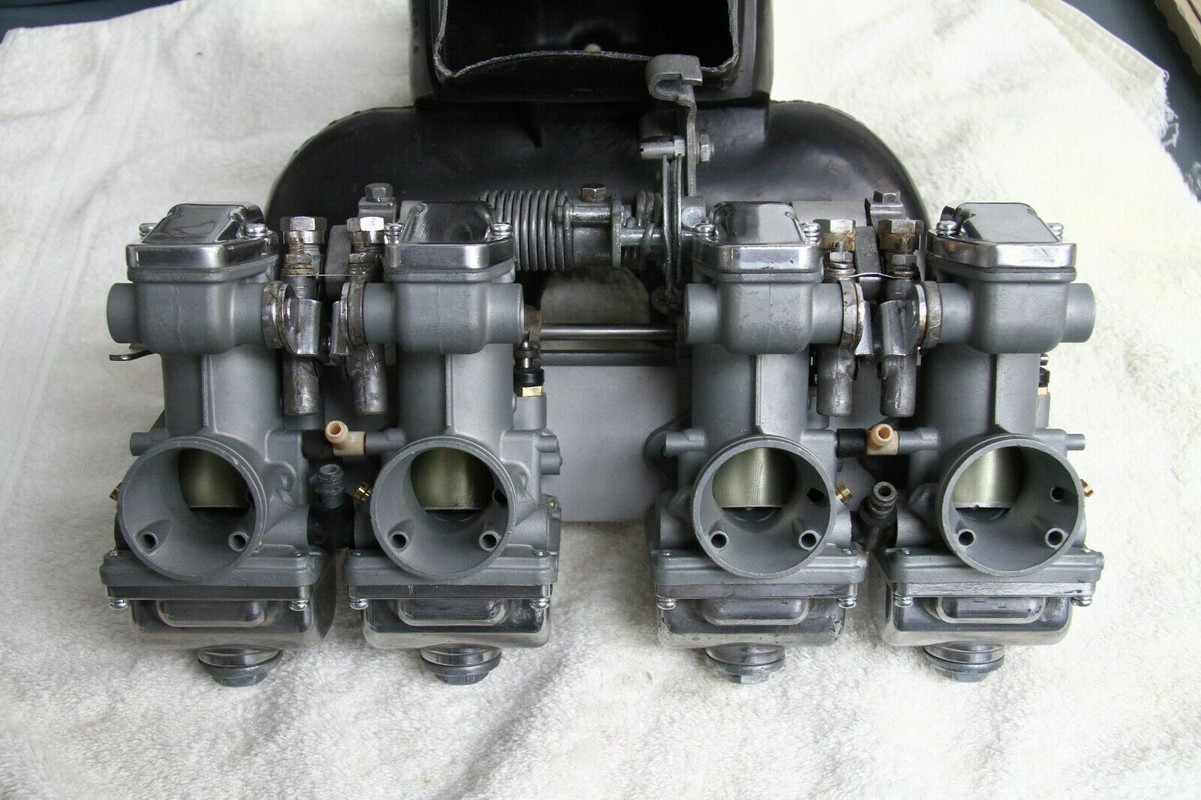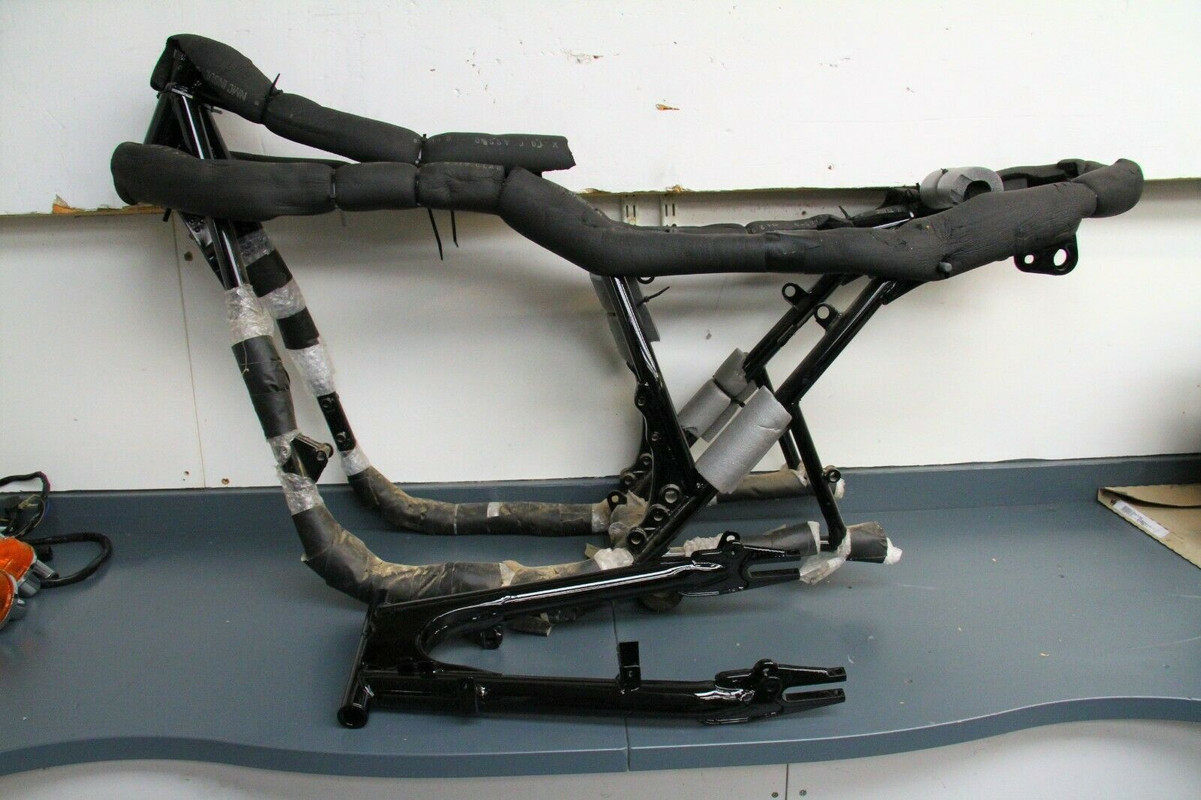 Right here's my very first question, I'm afraid there will be many along the way. Behold the clocks: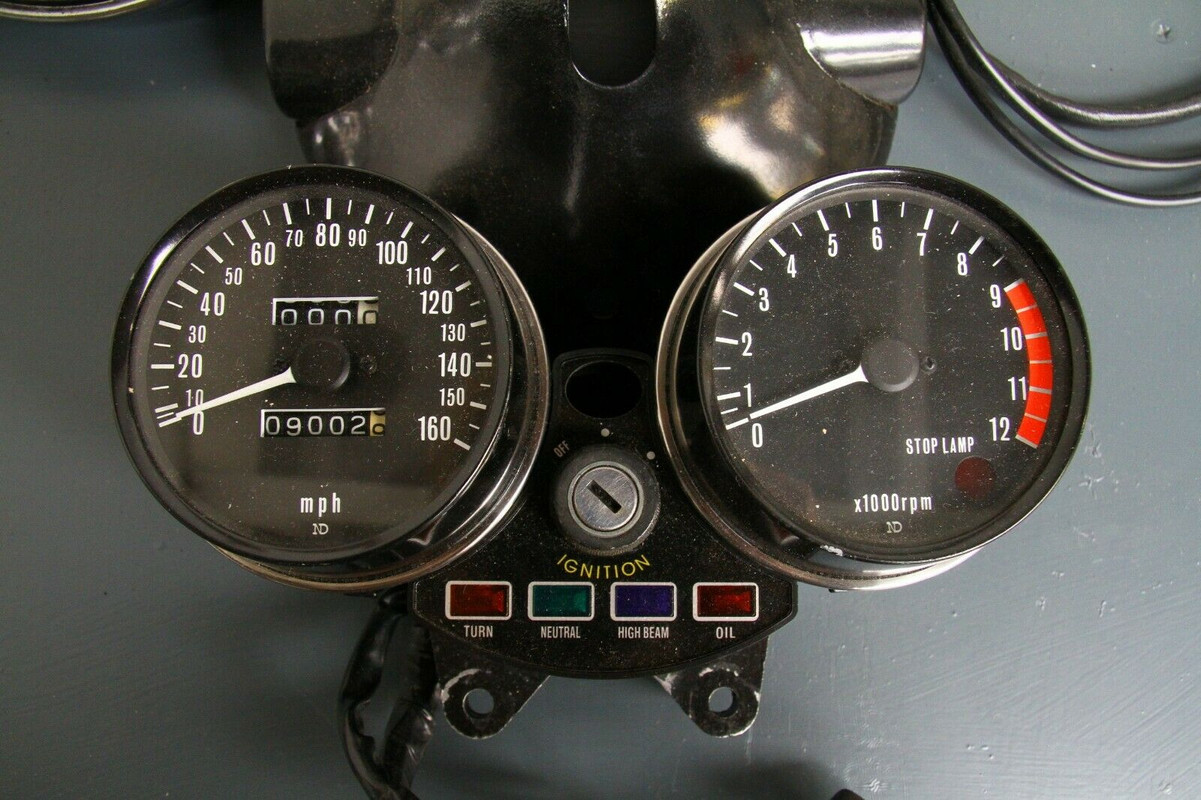 I know these are off a later bike, Z1B or Z900, the speedo should only have the even numbers marked. At least they are a ND marked genuine pair, but whether I can stand the flack from the 'I'll think you'll find....' brigade is another matter. Is there any way I can get the face swapped, by a clock restorer, to the correct Z1B type? I would want a genuine ND marked face but I would be able to 'part ex' the one I have, which is in VGC.
Also, any recommendations for a chromer and a wheelbuilder? The rear wheel has been rebuilt, with a new Hagon (judging by the box it's in) rim and spokes (I'm told the original was past saving) but for the front I have two front wheels, a restored hub with an incorrect rim, and another wheel with a rough hub and spokes, but with a genuine A4 rim that wants rechroming. Before you ask, I know about the date codes but I'm not going to waste my life waiting for a March 74 (as per the swinging arm) pair of rims to show up. I can live with it, plus I'm already in trouble with the anoraks for the speedo.