I've been looking for a suitable project bike for the past 6 months. The prices for tatty Z1/Z1A/Z1B have been just too high to justify a purchase for a project. However 4 weeks ago I came across what seemed like a perfect candidate, it is a KZ900-A5, first registered in 1977. I've now taken delivery of the bike and really pleased with what turned up, basically a frame (with some bits chopped off) and a nice low mileage oil tight engine (not been started for 7 years)
I've included some pictures of what the bike was like when delivered to me.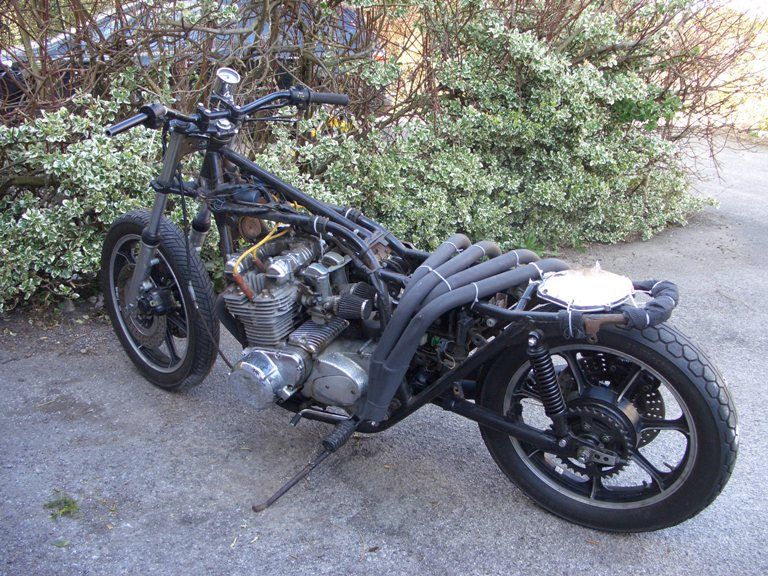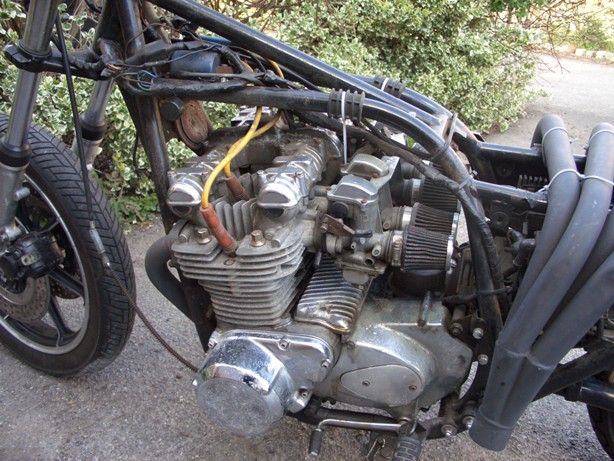 It took me a while to work out that there was an ignition switch fitted on the bike and that was the reason for the bike having one sidepanel!