I managed to sneak out today for the first proper post-Winter shakedown. I'm pleased to say that most of the mods faired beautifully, and nothing (other than drips of oil) fell off!

I'm still chasing a few annoying leaks such as the usual cam cover even though I lifted it off the other week to reseal it, but also the oil cooler/switch take-off that's now on its fourth set of (different) viton o-rings! The faces look to be ok, so I might have to source some that are larger than the usual 4mm, though the current o-rings do sit proud of the undercuts....
Anyway, the wheels have made a massive difference, where the turn-in is (comparatively) lightning fast and I've wound off four clicks of rear rebound and it feels splendid! The brakes at both ends are much better (larger discs both ends and a cast iron rear), though I have also rebuilt the front CB1100R master cylinder.
The rearsets are great (thanks Lee!

), particularly after spending time lapping the faces of the lever pivot bearing bushes to take out the slop. I've also fitted a sidestand from a ZX636 to help clear the gear lever, though I've had to fit a couple of spacers to also assist but it all feels great!
Two other cheeky mods are a bargain Venhill 80 degree throttle (seriously, do consider one of these!) and a slightly modified baffle. I managed to pick up a chrome Kerker tailpipe that's identical to mine from DK for peanuts (yes, really!) which came with a good full-length baffle. I hacked the small inner tube out of it and dropped it in my pipe without any packing. It isn't deafening but does sound more fruity and crackles beautifully on the over-run. It's also carburating better than it ever did, which is surprising as I brimmed the tank from empty late in Autumn with super-unleaded in a hope to keep the rust demons at bay, so as I doubt that my motor has the compression to benefit from super-unleaded and the fact it's old you'd think it would be worse! Maybe it's the cold northern air....

Other than leaks, knocks and paint it's almost there, except for the bloody tacho. This is the third J tacho I've tried: -
1 - behaved like a windscreen wiper above 5k. Eventually the needle snapped in two whilst in Germany last year...
2 - the same as above but the needle is in one piece. So far....
3 - works when it feels like it, and still responds as above.
I'm on the cusp of biting the bullet and buying a Scitsu....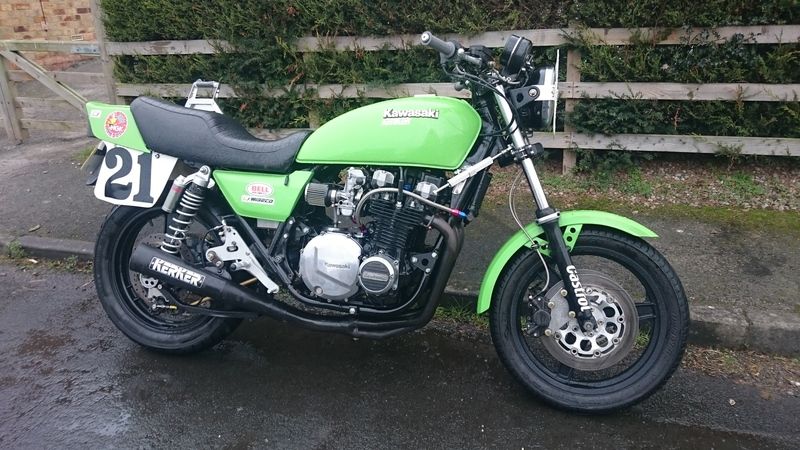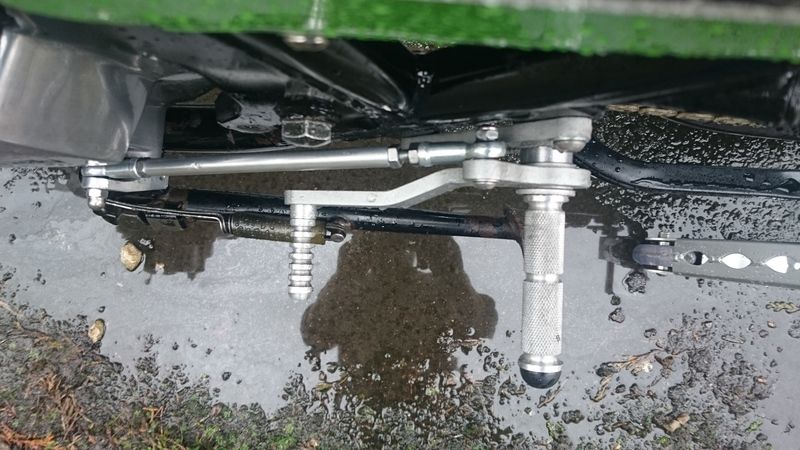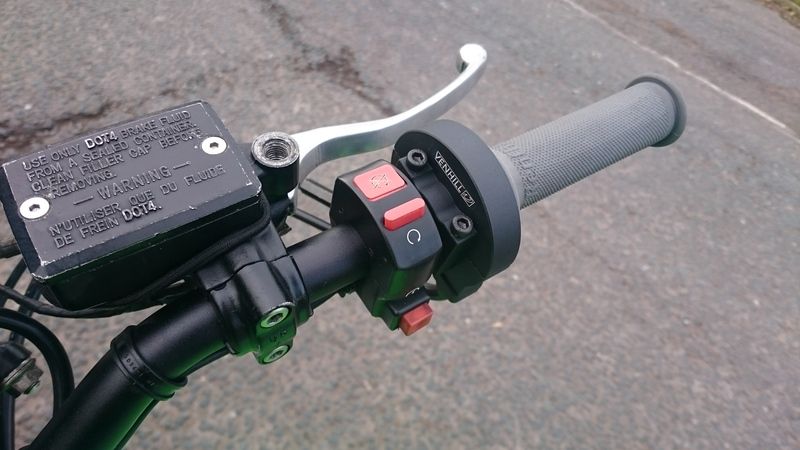 [/url]