Hello,
an update on Progress
Sorted out the Chain Tensioner thing, bought one from Monstercraft and here it is being fitted by Rob: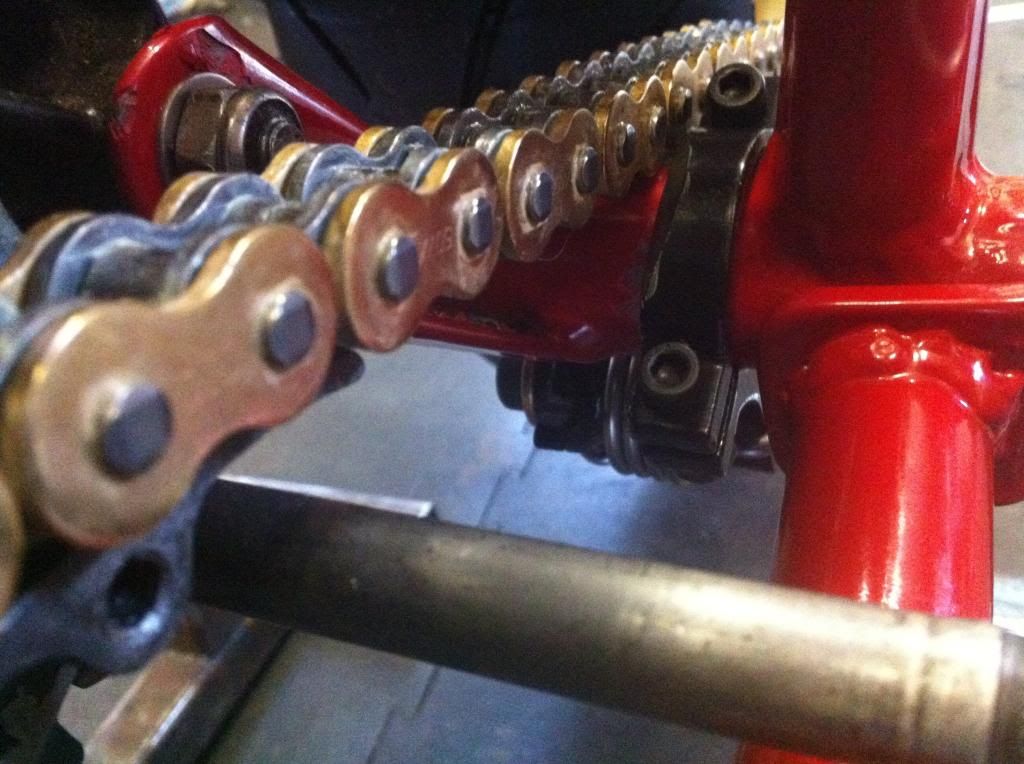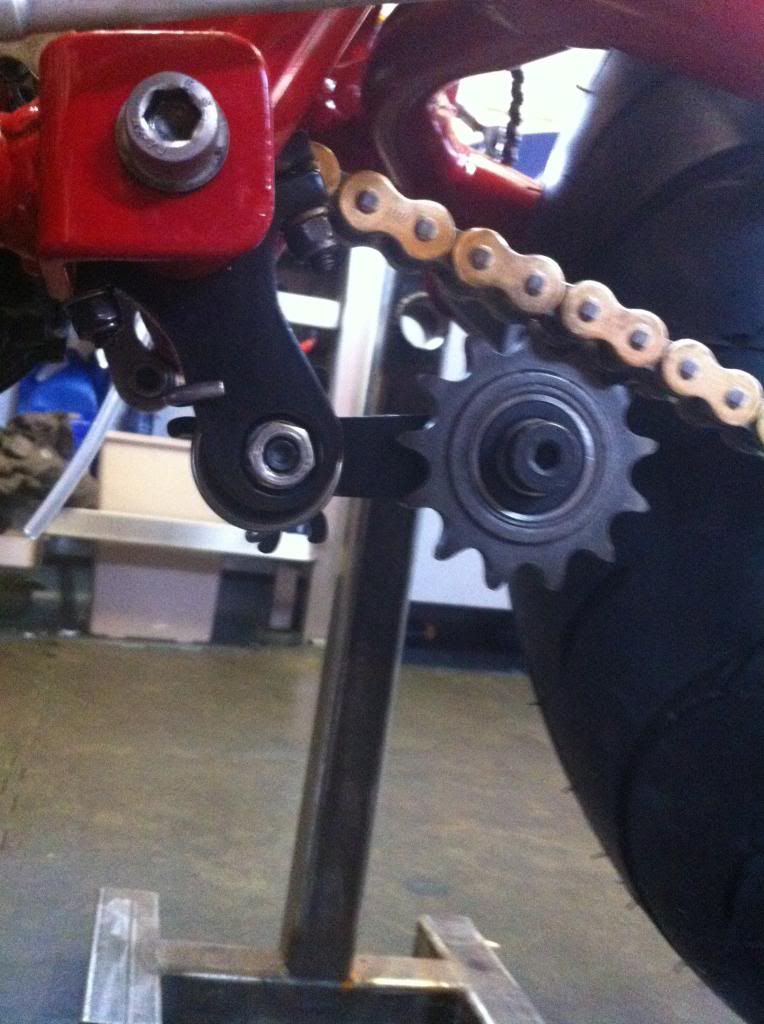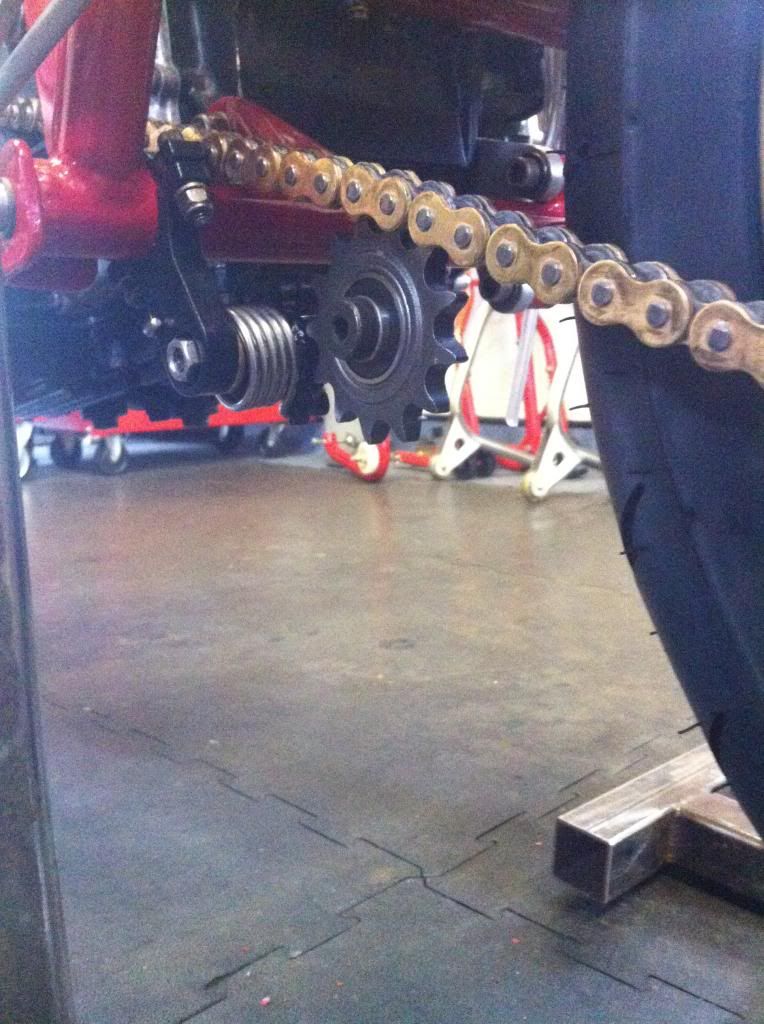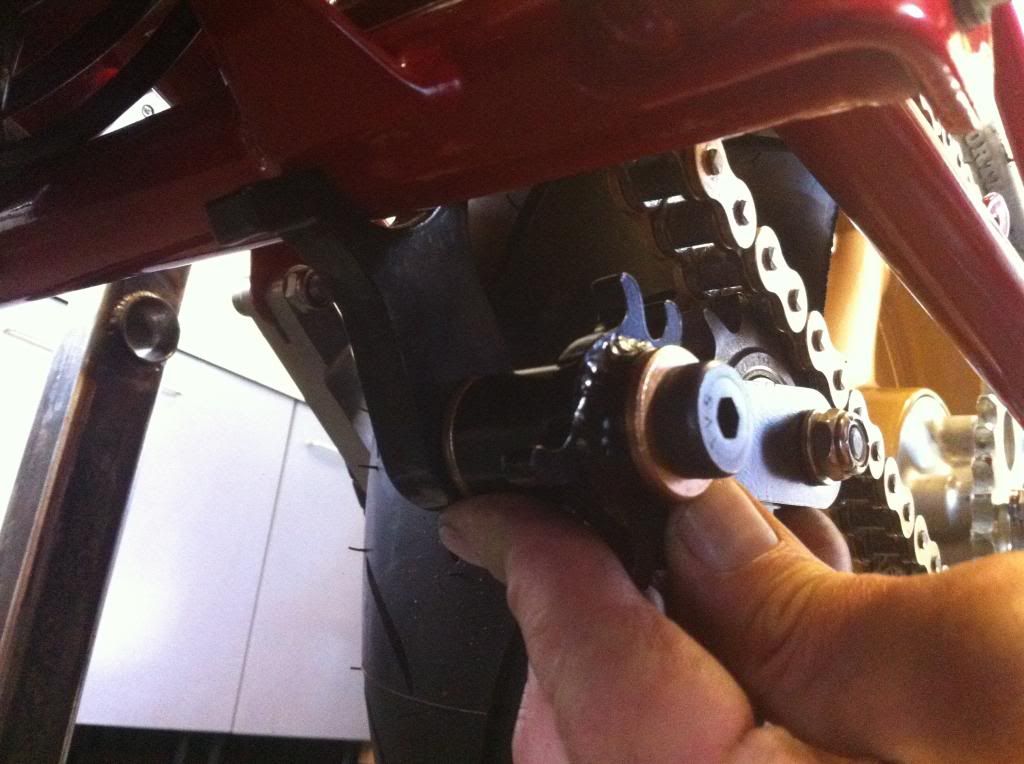 Had to ease the metal away a bit on the clamps to get a good fit around the welds and to miss the chain. The sprocket needs spacing out 6mm but that'll be it as a done deal -- £125 & £22 import duty !!
regards
Howie