Finally got my wheels back from the chromers, new spokes fitted, patten parts for the back wheel, stainless for the front, the front spokes were 3mm shorter than what the spoke man was happy about, Zed Head confirmed that his old spoke was 3mm longer, so with that in mind went for stainless.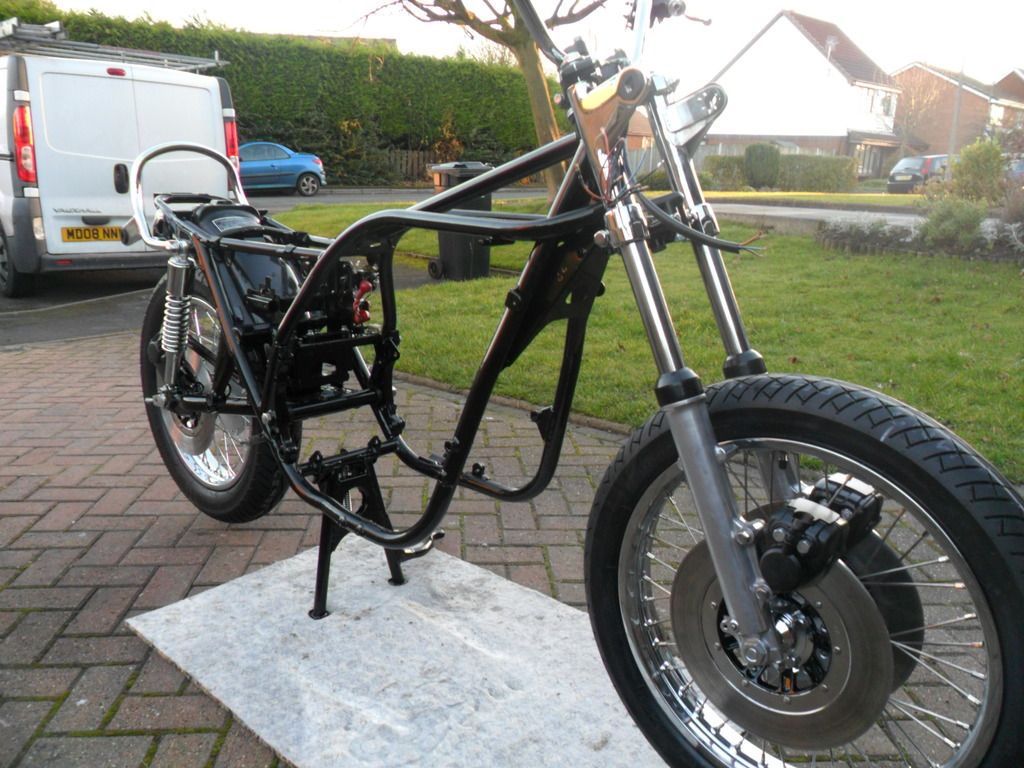 Spent an hour today just to put the wheels back on so I could move the frame about easily, well its coming on, slow but steady.
Got the correct disc's front and rear now, the engine rebuild looms on the horizon.